VOA AFFILIATE MEMBERSHIP
An Affiliate Member of the Virginia Optometric Association is a business or organization who takes an invested and supportive interest in the profession optometry may be granted membership as an Affiliate. Click here for a full list of Affiliate Member benefits and how to join.
VOA PARTNER PROGRAM
The VOA Partner Program allows corporate sponsors to support optometry in Virginia.
THANK YOU FOR SUPPORTING VIRGINIA OPTOMETRY!
Interested in becoming a partner? Click here for the 2024 Partner Program options.
YEARLY BENEFITS
 

BRONZE

$3,000-$5,999

 SILVER

$6,000-$9,999

 GOLD

$10,000-$14,999

 DIAMOND

$15,000-ABOVE

 

Advanced Copy of Attendee List for Sponsored Conferences

✓

✓

✓

Public recognition at all local society events

✓

✓

✓

Corporate recognition on website recognizing support level with Sales Representative's Contact Information

1 sales rep

2 sales reps

3 sales reps

4 sales reps

Recognition as Partner on footer of the VOA home page

✓

✓

✓

Signage recognition at major VOA meetings

✓

✓

✓

Annual Report Recognition

✓

✓

✓

Email Blasts to Membership

4

Ad in Printed Quarterly Newsletter**

Sponsorship Level listed on Annual Conference Exhibit Booth Signage

 

✓

✓

✓

Q&A Profile in Printed Quarterly Newsletter with company president

 

✓

✓

Sponsored posts on social media accounts

 
 

1

2

Award Plaque presented at Annual Conference

 
 

✓

Company Marketing Flyer with Conference Registration Packet**

 
 

Annual Conference

Annual Conference & Fall Conference

1 Meeting with Board of Trustees (in person or virtual)

 
 
15 mins

Complimentary Deluxe Exhibit Booth at Annual Conference

 
 
 

Company Logo on Annual Conference Registration Confirmation

 
 
 
No advertisements/promotional materials are allowed to promote competing education opportunities to the VOA members.
**Size restriction applies
---
The VOA Partner Program runs on a January 1- December 31 fiscal year and shall be renewed on an annual basis. To participate at any level, your company must have spend the corresponding dollar amount each calendar year. Payment is due in full no later than April 1. Payment can be made by check or credit card. Should you need to make an alternative payment plan please contact the VOA office. If payment is not paid in full by April 1 your sponsorship items selections may become available for others. All participants will be reviewed and approved by the VOA industry relations committee before being accepted. Payment may be remitted to The VOA at P.O. Box 29069, Henrico, VA; 23242-0069. To sign up for the program please call Sarah Keeney, VOA Director of Events, at 804-643-0309 or email [email protected].
---
2023 VOA Partners

DIAMOND PARTNERS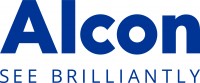 Alcon helps people see brilliantly. As the global leader in eye care with a heritage spanning more than seven decades, we offer the broadest portfolio of products to enhance sight and improve people's lives. Our Surgical and Vision Care products touch the lives of more than 260 million people in over 140 countries each year living with conditions like cataracts, glaucoma, retinal diseases and refractive errors. Our more than 20,000 associates are enhancing the quality of life through innovative products, partnerships with eye care professionals and programs that advance access to quality eye care. Learn more at www.alcon.com.
---
Allergan, an AbbVie company (NYSE: ABBV), is a bold, global pharmaceutical company focused on developing, manufacturing and commercializing branded pharmaceuticals, devices and biologic products for patients around the world.
For more information, visit Allergan's website at www.Allergan.com.
---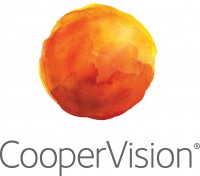 CooperVision, a division of CooperCompanies (NYSE:COO), is one of the world's leading manufacturers of soft contact lenses. The Company produces a full array of daily disposable, two-week and monthly contact lenses, all featuring advanced materials and optics. CooperVision has a strong heritage of solving the toughest vision challenges such as astigmatism, presbyopia and childhood myopia; and offers the most complete collection of spherical, toric and multifocal products available. Through a combination of innovative products and focused practitioner support, the company brings a refreshing perspective to the marketplace, creating real advantages for customers and wearers. For more information, visit www.coopervision.com and click here to visit our Virtual Booth!
---
'At Johnson & Johnson Vision, we have a bold ambition: to change the trajectory of eye health worldwide. Serving more than 60 million patients across 103 countries through our operating companies, we deliver innovation that enables eye care professionals to create better outcomes for patients throughout their lives. Since debuting the world's first disposable soft contact lens in 1987, Johnson & Johnson Vision has been helping patients see better through their ACUVUE® Brand Contact Lenses portfolio and by offering products and technologies that address unmet needs including refractive error, cataracts and dry eye. Dual headquartered in Jacksonville, Florida, and Santa Ana, California, we work in collaboration to expand access to quality eye care, and we are committed to helping people see better, connect better and live better. Visit us at www.jjvision.com. Follow @JNJVision on Twitter and Johnson & Johnson Vision on LinkedIn.
https://www.jnjvisionpro.com
---
VSP Vision offers an integrated portfolio of eye care services, eyewear solutions, and practice solutions to give you the best vision health options.
We provide affordable access to eye care and eyewear for more than 80 million members through a network of more than 41,000 doctors, encouraging members to visit a VSP network doctor, and supporting access to millions of annual patient visits each year. Additionally, we provide services and programs designed to help private practices differentiate, compete, and increase profitability.
Learn more about how we're supporting doctors and find valuable resources for your practice at vspproviderhub.com.
---

GOLD PARTNERS

Capital Vision Services, LP is a regional full-service, vision care company with over 600 offices. We are focused exclusively on the acquisition and management of optometric practices under the MyEyeDr. brand. In our role of managing the affiliated practices operating under the name MyEyeDr., our mission is to provide optometrists and/or optical retailers with both a secure transition strategy and an expert team to oversee all day-to-day business operations, giving them the freedom and confidence to focus entirely on patient care.
---

SILVER PARTNERS

ABB OPTICAL GROUP supplies nearly two-thirds of eye care professionals across the country with brand name contact lenses, fully customizable gas permeable and custom specialty soft contact lenses, ophthalmic lenses and more. Our state-of-the-art DIGITAL EYE LAB is a fully automated optical lab dedicated to freeform digital lens fabrication. ABB OPTICAL GROUP also offers our customers practice-building services such as pricing strategy tools, business reviews, annual supply staff training, and e-commerce solutions!
http://www.abboptical.com/
---
---
Dr. Andrew E. Holzman, a board-certified ophthalmologist, Fellowship trained corneal specialist, and Fellow of the American College of Surgeons, has performed over 90,000 vision correction procedures on qualified candidates in the past 30 years. Using the most advanced technology available along with proven protocols, Dr. Holzman's primary goal is to provide the finest patient care experience in the industry. Whether it's Laser Refractive Surgery or Corneal Cross Linking, this means outstanding results with a focus on safety, prevention of complications and reducing patient fear.
http://www.holzmanlaservision.com
---
https://www.horizontherapeutics.com
---

Neurolens is the maker of the first and only spectacle lenses that provide patients relief from the discomfort of eye misalignment caused by today's increased near vision demands.
Today's eyes work hard. In work and leisure, busy people are using their near vision more than ever, especially with digital devices. The disparity between comfortable eye alignment and required eye alignment causes painful symptoms such as headaches, eye strain, neck and shoulder pain, dry eye and dizziness. Eye misalignment is greater at near than at distance for 90% of people. The Neurolens contoured prism design provides more prism where it is needed most, correcting eye misalignment to restore naturally comfortable vision and symptom relief. Find out more at www.neruolenses.com
---
https://www.sightsciences.com/us/
---

BRONZE PARTNERS

Bausch + Lomb, a Valeant Pharmaceuticals International, Inc. company, is a leading global eye health organization that is solely focused on protecting, enhancing and restoring people's eyesight. Its core businesses include over-the-counter supplements, eye care products, ophthalmic pharmaceuticals, contact lenses, lens care products, ophthalmic surgical devices and instruments. Bausch + Lomb develops, manufactures and markets one of the most comprehensive product portfolios in our industry, which is available in more than 100 countries.
---

---
---
---

---
Lumibird Medical is the medical division of the Lumibird Group, an expert in fiber lasers, solid lasers, laser diodes, and medical equipment. Formed from the 2020 merger of Quantel Medical and Ellex – specializing in diagnostic and treatment devices for ophthalmology and other medical fields, our company is recognized for its commitment to innovation and stands out as a world leader in ophthalmic equipment. Our mission is to improve the comfort of patients worldwide by optimizing the standard of care with innovative diagnostic and treatment solutions dedicated to the medical sector.
Visit us online: https://ophthalmology.lumibirdmedical.com/
---
---
>

---
https://global.topcon.com/region/americas/
---
<
https://www.trustmerchantservice.com/
---